Pruning In The Snow, No Joke
At the time I am writing this, there is much snow out there. So much snow. I don't even know what to say to those of you who live up in the UP of Michigan and are probably laughing at us.
I am not joking though. This has really put a damper on pruning for me. I was pruning trees for someone recently and just having to dig down to get to the base of the trees where there is multiple trunks was just plain difficult.
I am not at the point where I am getting really frustrated but that scene isn't too far off. Using snowshoes helps such a great deal but sometimes behind the scenes, I try not to show the times while working the trees you end up on your back laying in the snow.
We have many clients that we prune for every year. I enjoy that more than pruning my own. Maybe because many folks are right there with me observing and pruning too. What better way is there than that?
A lot of what we don't get done now in late winter will probably get done this summer.
I will go over when to do this summer pruning when the time is right ok... Summer pruning is for sizing down the tree. Really, a major sizing down. Like height control. Wintertime is for maintenance pruning.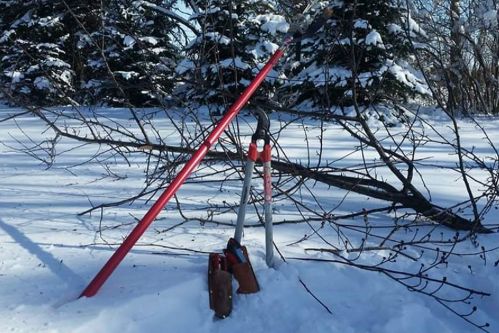 Similar Articles